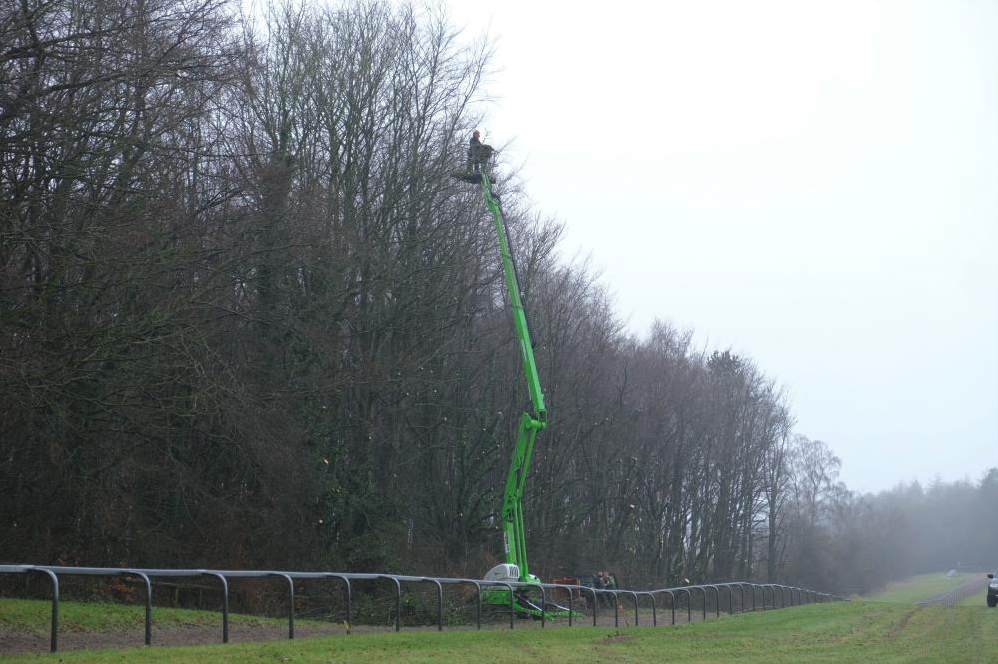 Tree pruning and management
Trees are pruned for many reasons. It could be necessary to prune for health reasons to prolong the life of a tree and promote new growth or to simply manage a tree in its surrounding environment.
Crown thinning is the removal of a portion of smaller/tertiary branches, usually at the outer crown, to produce a uniform density of foliage around an evenly spaced branch structure. This does not affect the overall size and shape of the tree but allows more light to pass through the branches. 
Crown lifting is the removal of the lowest branches and/or preparing of lower branches for future removal. It is an effective method of increasing light transmission to areas closer to the tree or to enable access under the crown.
Crown reduction is the reduction in height and/or spread of the crown of a tree. It is done to make the tree more suited to its immediate environment or to reduce the effects of shading and light loss.
Tree bracing - installation of synthetic bracing to support a weak point within the trees crown. This enables the tree to be safely retained.